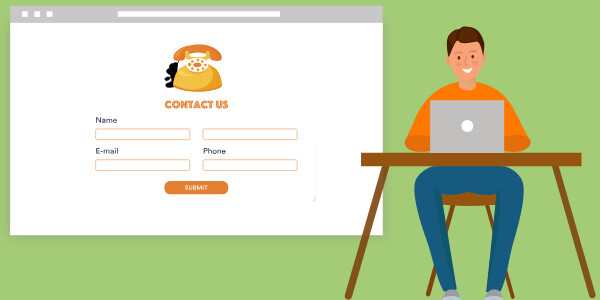 What is a Form Builder Used For?
If you want to swiftly design visually appealing web forms, a Form Builder stands out as the optimal tool for the task.
Effortlessly drag and drop questions and form fields into their desired positions. Customize the color and structure of your forms with ease. The most advantageous aspect is that you can accomplish all of this without the need to write any code.
What are the benefits of using a form builder?
Efficiently generate web forms and gather data with a professional touch
Effortlessly embed or share web forms without requiring advanced computer skills
Receive timely notifications each time a form is completed effortlessly
Conveniently review and organize responses in a centralized location
Download responses effortlessly in Excel, CSV, or PDF formats
Form Builder Suggestions to consider
Take a look below at the results of our research on the best form builder alternatives to help you poll, quiz, and collect information from respondents with ease.
1. Visme
Visme serves as a comprehensive visual content platform, enabling users to craft compelling presentations, infographics, animations, demos, and various other multimedia projects. By incorporating You can create forms using Visme's form builder feature. This feature facilitates the collection of valuable feedback, leads, donations, and other essential data.
2. Cognito Forms
Cognito Forms stands out as an excellent form builder, providing numerous additional features that customers find highly appealing. With Cognito Forms, you have the capability to incorporate electronic signatures, utilize calculation fields and encrypted data, process payments, and activate features ensuring compliance with HIPAA regulations.
3. Google Forms
Google Forms comes with noticeable limitations. The uniform appearance of all forms restricts design customization options, making it an unsuitable choice for those seeking diverse design possibilities. Additionally, Google Forms lacks advanced features such as conditional logic and the third-party integrations found in other Google applications.
4. Formstack
Formstack is an excellent choice for individuals requiring professional-grade forms. It provides HIPAA compliance, personalized branding, seamless payment integrations, and robust analytics features. The downside is that Formstack offers only a 14-day free trial. Therefore, if you're seeking a cost-free form builder, Formstack might not be the ideal choice.
Conclusion
Designing online forms was once a laborious and resource-demanding task. However, there are now numerous excellent alternatives available.